Dr. Spiller Biocosmetic Skin Care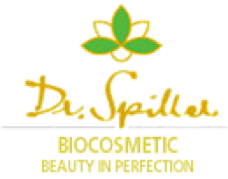 Allow your skin to become addicted... With over 40 years of outstanding results in Europe, these products have a successful track record. They are gentle and supportive to the skin and its natural flora using pure, raw materials from nature. Many of the products are preserved naturally through synergistic blending of herbs, essential oils, and other skin nutrients. Where added preservatives are required, only .01% is used.
Euro Botanicals offers a full line of skin care products which are made with natural plant extracts, flower essences, and organic plant materials.
Euro Botanical's variety of serums work to revitalize your skin, reducing fine lines, as it helps minimize pores, and repairs sun damage. These serum moisturize your skin protecting it from the elements.
All Dr. Spiller products use very light water-in-oil technology designed to treat the skin gently, never drying or stripping it; all skin types in women and men can be effectively treated.